Colorbond Roofing Townsville
Have you been hearing a lot about Colorbond roofing in Townsville? Are you curious about these visually appealing roofing sheets? Do you want to speak to professional Townsville Colorbond roofers to get a quality domestic Colorbond roofing installation done at your place?
If you want to know more about Colorbond roofing supplies for both domestic and commercial buildings, then the experts at Hutchison Roofing and Renovations will be able to guide you.
Colorbond roofing colours come in a range of over 20 appealing colours. It is durable, long-lasting and can withstand the extreme Australian weathers and temperatures. Colorbond steel products can be used in guttering, downpipes, roofing, and also fascias. As we are also Colorbond roofing suppliers, we also know that this comes with a long warranty as it can endure corrosions, oxidation, and perforation for a long time.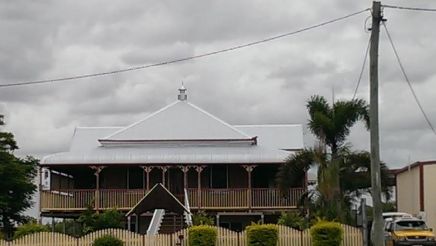 Townsville Colorbond Roofing
If you install Colorbond roofs, you can be assured that in these roofs will help reduce the heat during the summers and also helps keep your home or building warm during winters.
For steel Colorbond roofing supplies, and good Colorbond roofing colours that will go with the wall in your property and leave a visual impact, reach out to the professionals at Hutchison Roofing and Renovations.
For the latest metal roofing styles and quality Colorbond roofing Townsville speak to the Townsville Colorbond roofing contractors of Hutchison Roofing and Renovations at 0418 711 619 or drop a line to hutchisonroofing@live.com.